Create your seamless texture or effect with a few mouse clicks.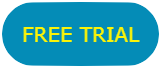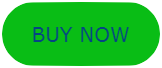 What is Imagelys Picture Styles?

Imagelys Picture Styles is a way of creating an unlimited number of professional quality graphic images in a minimal amount of time. You can create seamless texture and background for your art work, enhance your photos with spectacular effects and much much more. You don't have to be an expert designer to be able to produce truly amazing results.

Imagelys Picture Styles generates seamless texture based on automated processes using mathematical formulae and works with ready-to-use effects including generators, deformers, filters, colour adjustments, special FX and masks. It presents a variety of texture that you can modify, mix etc. Ready to use. You can also use your photos to create amazing seamless texture or art work.

The Studio edition allows you also to work with images from host application like Adobe Photoshop or PhotoFiltre Studio X and with effects from 8BF Adobe system Plug-ins.
Seamless Textures and Effects Examples